Provitalize is a leading holistic probiotic supplement that claims to be effective in supporting women through critical stages of menopause.
Perimenopause, menopause, and post-menopause are classed as significant stages of transition and change in a woman's life.
With this change comes a critical shift in the way that women's bodies work. During this shift, many women experience bouts of uncomfortable symptoms that can last years causing disruption to their daily lives.
Whilst there are certain prescription medications available, many look to more natural alternatives that may have fewer side effects. Provitalize is considered to be a natural solution.
This post will review the brand Provitalize and the company behind it, Better Body Co.
What Is Provitalize?
Better Body Co. offers a leading natural weight management probiotic known as Provitalize.
The product consists of a unique blend of ingredients of thermogenic probiotics that work to naturally boost metabolism and increase calorie burn rate by maintaining a healthy metabolism.
Provitalize is said to be effective in its ability to support natural weight loss for women going through menopause.
Many who have used Provitalize have found that the product produced significant changes such as a reduction in cravings, and an increase in energy levels.
What Is Better Body Co.'s Reputation?
Better Body Co. is the manufacturer of Provitalize. The company is made up of naturopaths, nutritionists, and health experts that have a collective vision of re-imagining the way that the supplement industry approaches health issues.
They hold the view that the root cause of the majority of health concerns starts with the gut.
Better Body Co. prides itself on providing a natural solution to reducing several symptoms of perimenopause, menopause, and post-menopause.
All of Better Body Co.'s products are made using blends of hand-picked natural herbs that have been sustainably sourced from around the globe.
The company is committed to sustainability and ensuring that its products are of the highest quality. Each product is manufactured in an FDA-Registered and GMP-Certified facility.
Is There Any Research Behind Provitalize?
The ingredients present in Provitalize are based on clinical studies and scientific research. Each ingredient used stands to be natural and sustainably sourced and is non-GMO and stimulant-free.
Are the Ingredients Contained in the Product Sustainable?
All of the ingredients present in Provitalize are natural and sustainably sourced. One of the most considerable ingredients present is the DRCaps.
Unlike many other probiotic supplements, Provitalize consists of a trademarked 100% vegetarian coating.
Its unique coating ensures a delayed release of the capsule to reduce the risk of stomach upset as the contents are effectively protected against stomach acids.
This not only ensures that the product is suitable for vegans and vegetarians but it also ensures that the capsule passes to the gut safely to provide optimal benefits.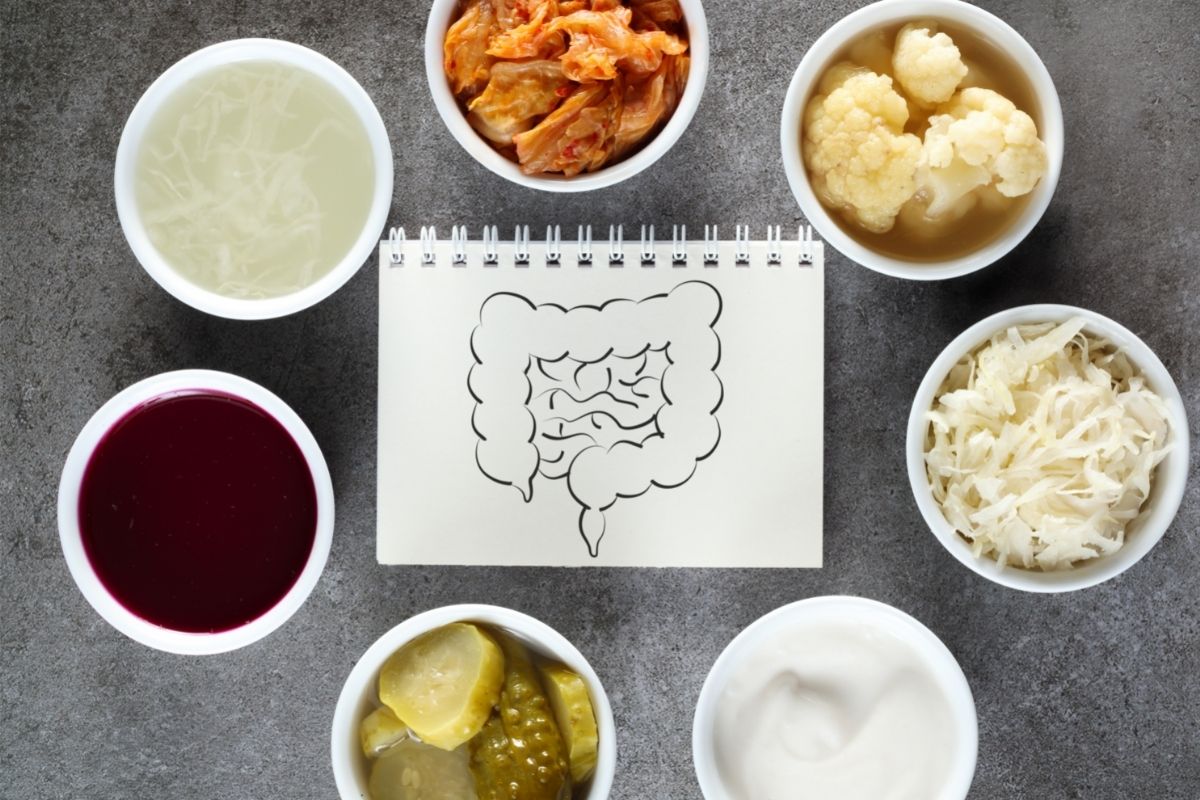 How Does Provitalize Work?
Provitalize is made from a combination of powerful ingredients that work to stimulate thermogenesis and reduce fat storage. It serves as a natural solution for supporting women during menopause.
Provitalize consists of three significant strains of probiotics. These are categorized as B.breve, L. gasseri, and B.lactis.
Probiotics are characterized as live bacteria that promote health benefits by restoring the guts microbiome.
Having a healthy and balanced microbiome has been linked to promoting health benefits such as supporting weight loss, improving the digestive system, supporting the immune system, and protecting the body from disease and illness.
Provitalize is made of a blend of natural ingredients that have been scientifically proven to reduce symptoms of menopause such as promoting weight loss, reducing inflammation, and improving the digestive and immune system.
Hence, featuring these properties, Provitalize works to improve overall health and wellbeing and may be effective in supporting women through menopause that are experiencing menopause symptoms.
Who Is Provitalize For?
Provitalize is a probiotic supplement that is targeted toward women who are looking for a natural solution to support their transition through menopause.
One of the most significant menopausal symptoms is an increase in unwanted weight gain as the rate of metabolism begins to slow.
As we get older, our ability to shift weight becomes more difficult to shift due to the nature of the change. Strategies that once worked such as maintaining a healthy diet and practicing exercise soon have little effect.
Provitalize serves as a natural solution to assisting healthy weight loss. It has been clinically proven to reduce appetite and decrease food cravings. This helps you feel fuller longer and reduces the likelihood of overeating.
Is Provitalize Safe?
There are no reported side effects from using the product. In fact, many users find that they experience positive results after short-term use. Provitalize is recognized for its combination of probiotic strains.
These strains of live bacteria are well researched and are commonly used in nutritional supplements. There are no reported side effects associated with taking the product.
However, some individuals do report experiencing gastrointestinal discomfort when using the product. Some people also report feeling bloated or having stomach cramps after consuming the product. These issues tend to subside within 24 hours.
If these symptoms persist, then it would be advisable to consult your doctor before continuing the use of the product.
Anyone who is pregnant, breastfeeding, or taking medication should consult a doctor before incorporating any new supplement (whether it be natural, or not) into their diet.
Ingredients And Effectiveness
The probiotics contained in Provitalize stand to be compounds that are naturally present in foods such as kimchi, yogurt, and cheese.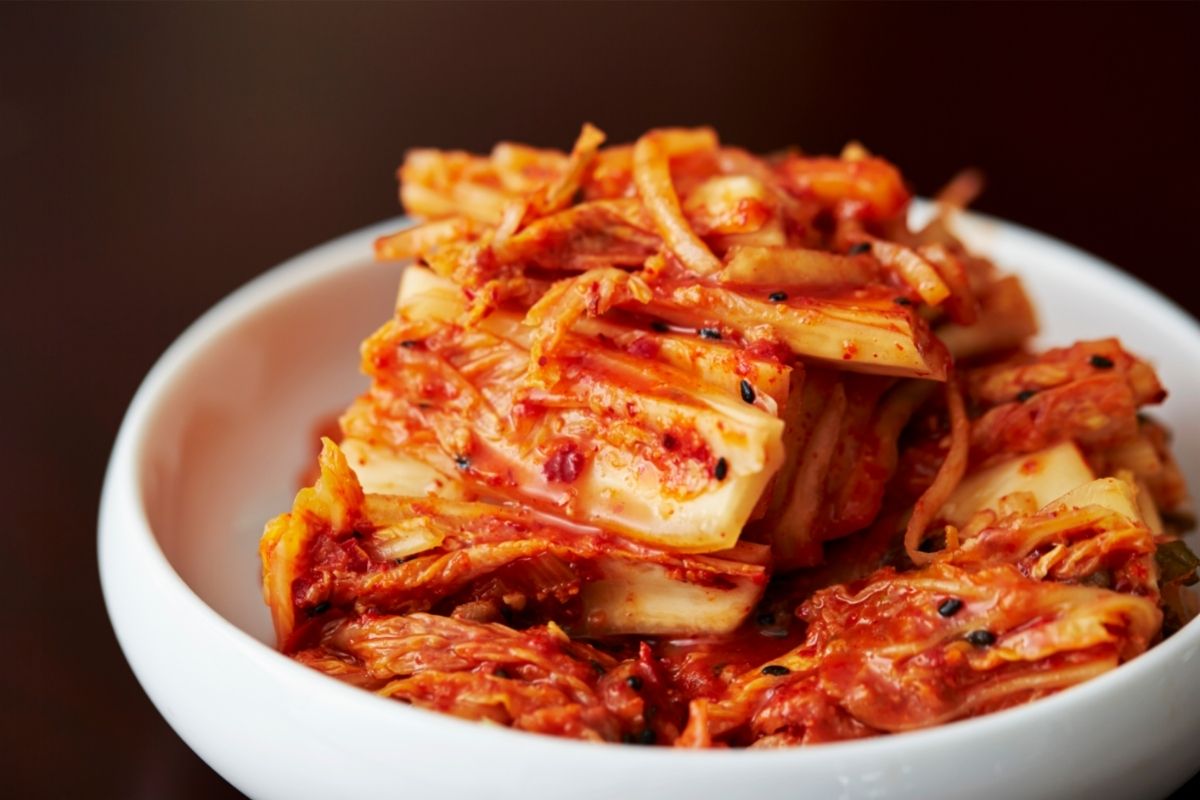 However, those who consume little of these foods may benefit from the combination of strong probiotics present in Provitalize.
The ingredients in Provitalize and their claimed effects are as follows:
L. Gasseri is classified as a thermogenic probiotic strain that is said to be effective in supporting weight loss and reducing the midsection of body fat.
B. Breve is another thermogenic probiotic strain that is said to be effective in significantly reducing fat mass by improving the rate of metabolism.
B. Lactis is the final thermogenic probiotic strain that is said to be effective in keeping cholesterol levels healthy by supporting the health and balance of the body's systems.
Other effective ingredients include:
Turmeric Root Extract
Moringa Leaf Extract
Curry Leaf Extract
Bioperine
Sunflower Lecithin Booster
What Are The Benefits Of Provitalize?
Provitalize stands to be a unique supplement in that it contains three strains of powerful probiotics that research has shown to be effective in promoting health benefits.
Studies show that B. Breve may be effective in supporting weight loss and increasing metabolism; B. Lactis has been shown to hold antioxidant effects in conjunction with B.
Breve is effective in reducing inflammation and combatting free radicals. In doing so, this combination may be effective in supporting the digestive and immune systems along with its anti-inflammatory effects.
Studies on L. Gasseri on mice show its ability to reduce fat. In doing so, it may be effective in reducing fat storage in humans.
The probiotic strains contained in Provitalize have shown that they may provide strong probiotic effects and hence provide significant support.
What Are The Downfalls Of Provitalize?
Provitalized is not a quick-fix. It is classified as a long-term solution and users should not expect to see results immediately.
Just as synthetic supplements, natural supplements carry a risk of experiencing side effects. Some users may experience abdominal discomfort, constipation, or bloating.
In comparison to other probiotic brands, Provitalize is considered to be more expensive than the average probiotic product. However, it could be said that its higher price is matched by its superior quality.
What Users Are Saying?
Babette A. "Provitalize has been helping me for about 6 months. It helps with hot flushes, bloating, and stomach discomfort. I will continue to use this product and would like to try the previtalize soon!"
Sara "Lost 70 pounds, lost my bloating, more energized and all-round feeling better."
Kristin "All natural ingredients. My tummy is feeling so much better."
Final Considerations
In conclusion, Provitalize is an excellent option for those looking for a high-quality probiotic supplement.
Its combination of high-strength probiotic strains, turmeric root extract, and other powerful ingredients make it one of the most popular probiotic products available today for those going through menopause.
The only downside is that it can be quite costly compared to other options. However, this is made up by the quality of its contents.
It is important to note that while there are many different types of probiotics, each type has its own specific effects.
For example, some probiotics are effective at fighting off harmful bacteria, others are more effective at promoting the growth of beneficial bacteria and others are effective at supporting the body's systems.
As such, though these effects are natural, like any supplement, its effect holds the risk of causing side effects.
Hence, it is vital to consult your doctor before taking any new dietary supplement. This way you can ensure that you are getting the best possible benefit from your probiotic supplement.
Overall, Provitalize stands to be an effective, reliable product that is backed by scientific research and made from natural and sustainable ingredients.